☟50
e
anniversaire du jumelage entre Vendôme et Gevelsberg, mai 2023 : conception de l'identité visuelle du 50
e
anniversaire du jumelage de la ville de Vendôme avec la ville de Gevelsberg, en Allemagne.
50th anniversary of the twinning between Vendôme and Gevelsberg, May 2023 : design of the visual identity for the 50th anniversary of the twinning of the town of Vendôme with the town of Gevelsberg, in Germany.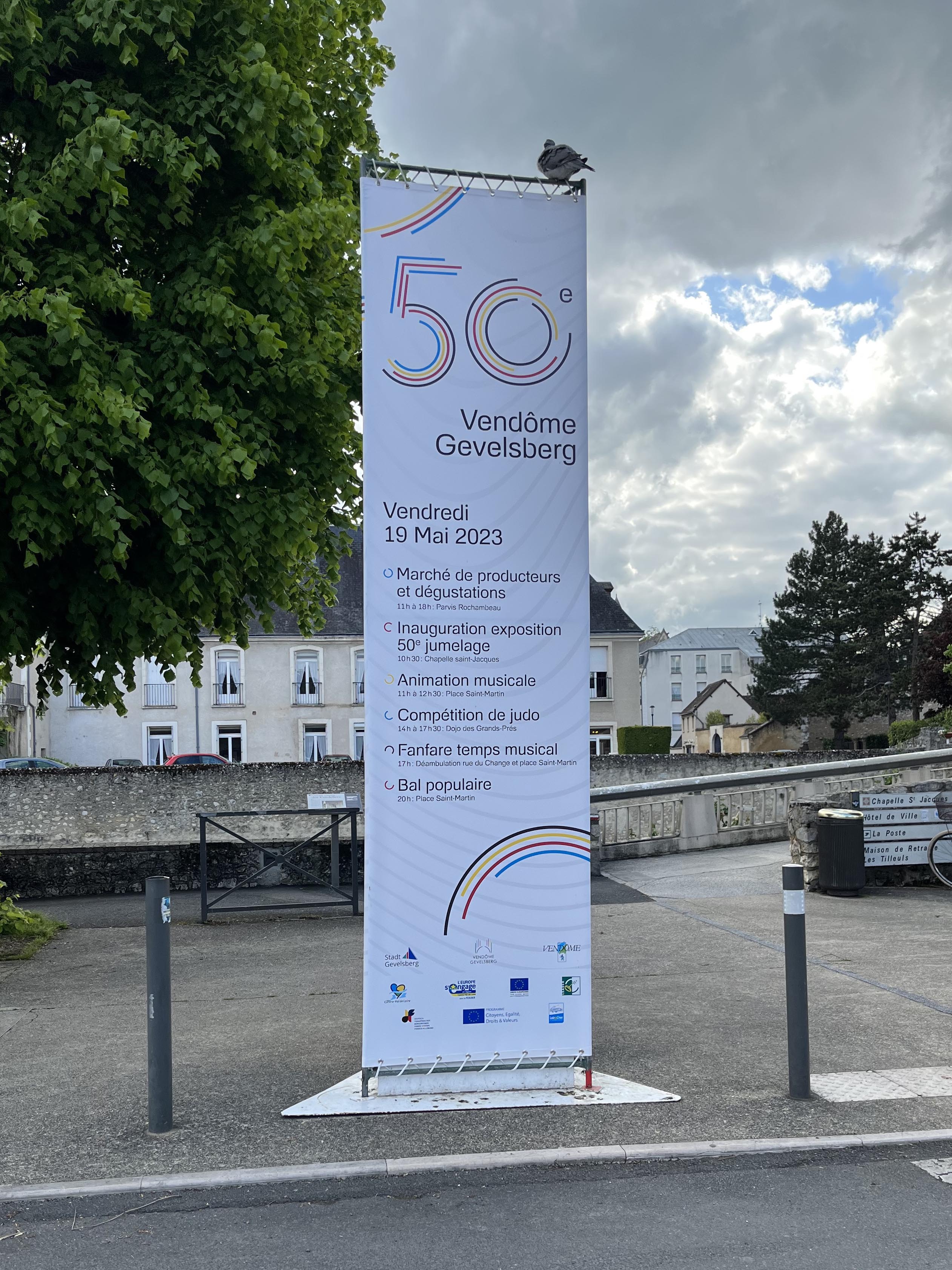 ☟Move or die, août 2022
Move or die, august 2022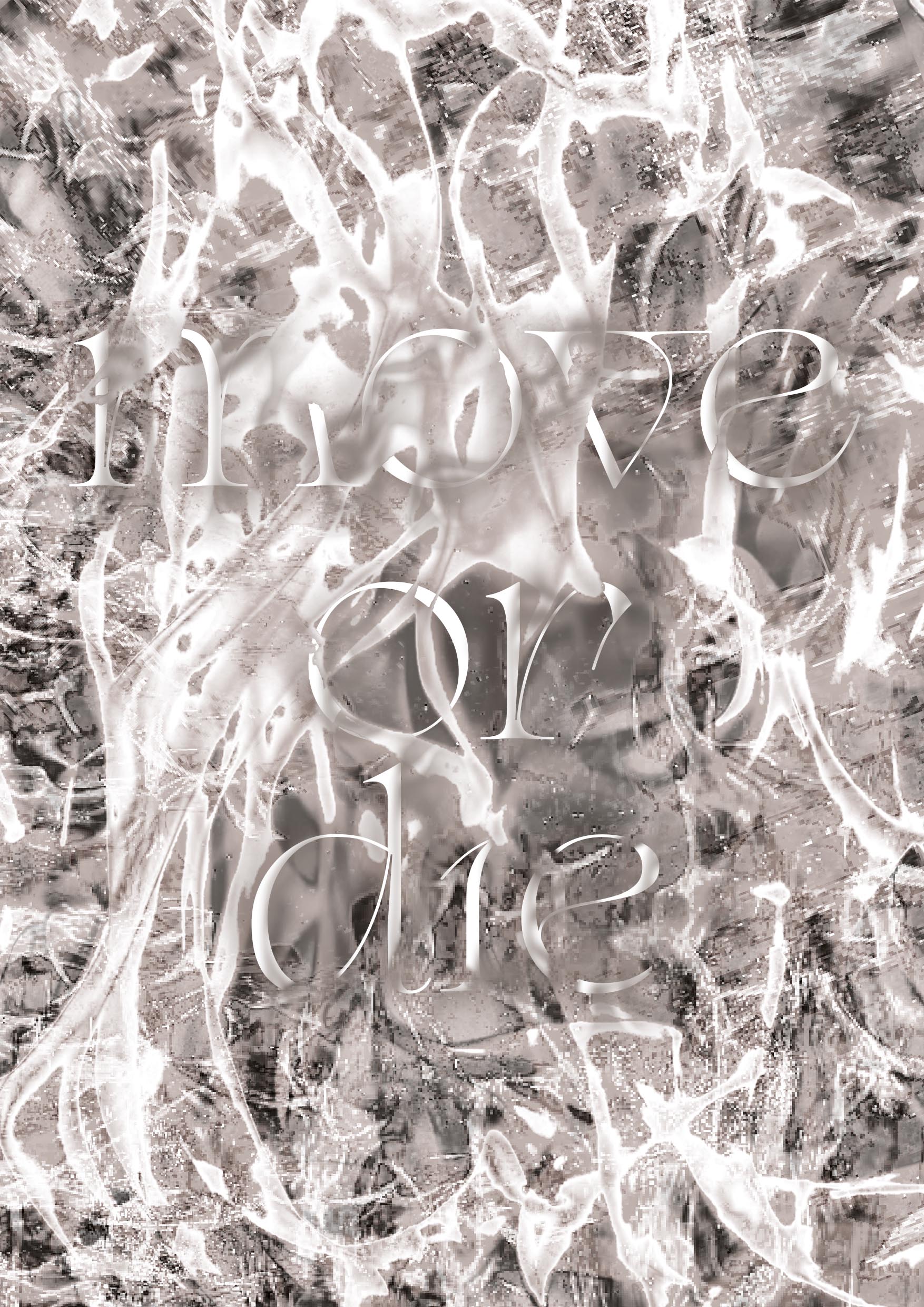 ☟JPO Isba 2022, janvier 2022 : affiche des Journées portes ouvertes 2022 de l'Institut supérieur des beaux-arts de Besançon.
Open days Isba 2022, January 2022 : poster for the open days 2022 at Isba in Besançon, France.
☟Zieuter, décembre 2021 : mémoire de DNSEP sur les fractals et de comment est-ce qu'elles peuvent devenir un nouvel outil pour le·la graphiste.
Zieuter, December 2021 : master's thesis about fractales and how it can become a new tool for designers.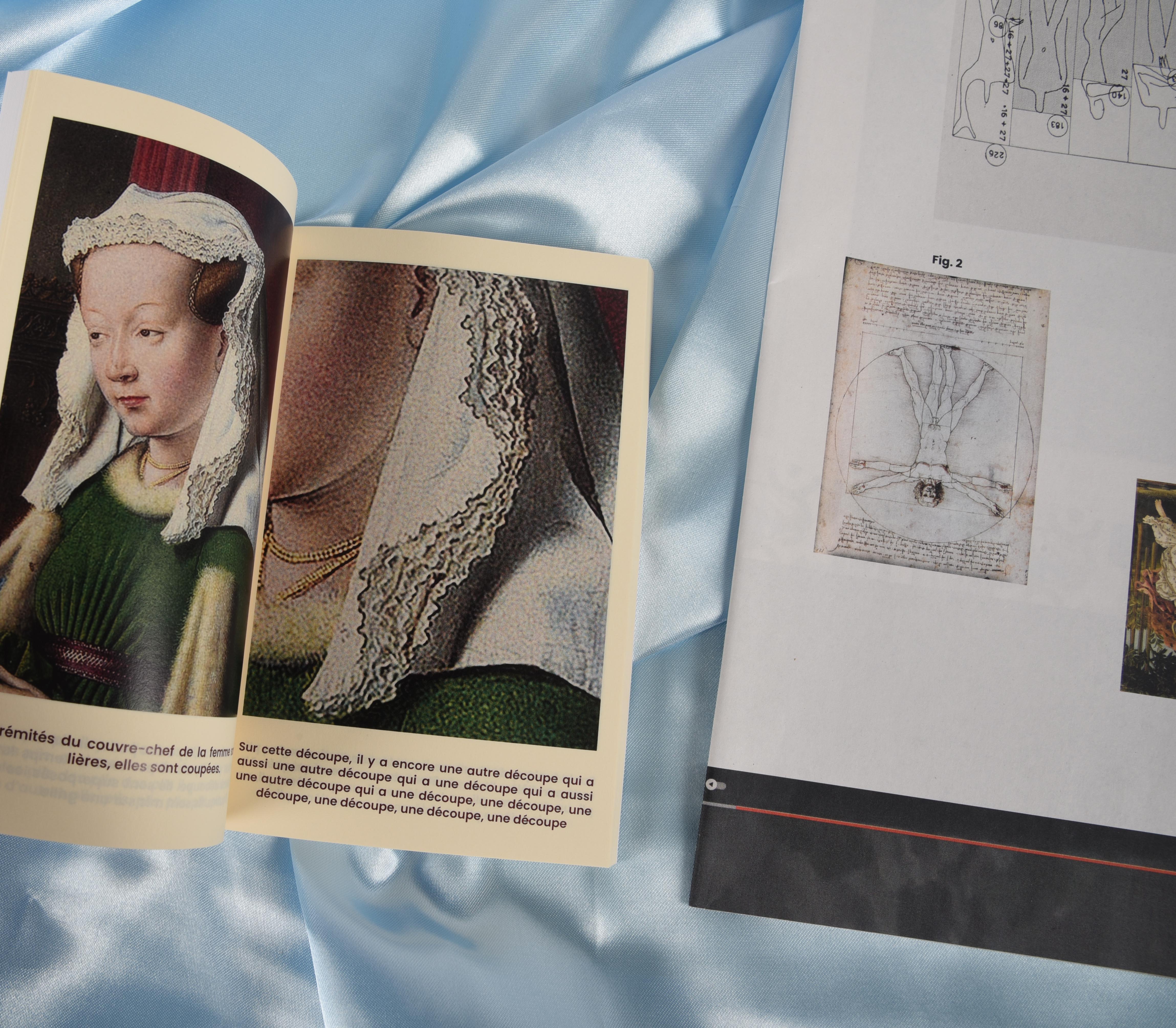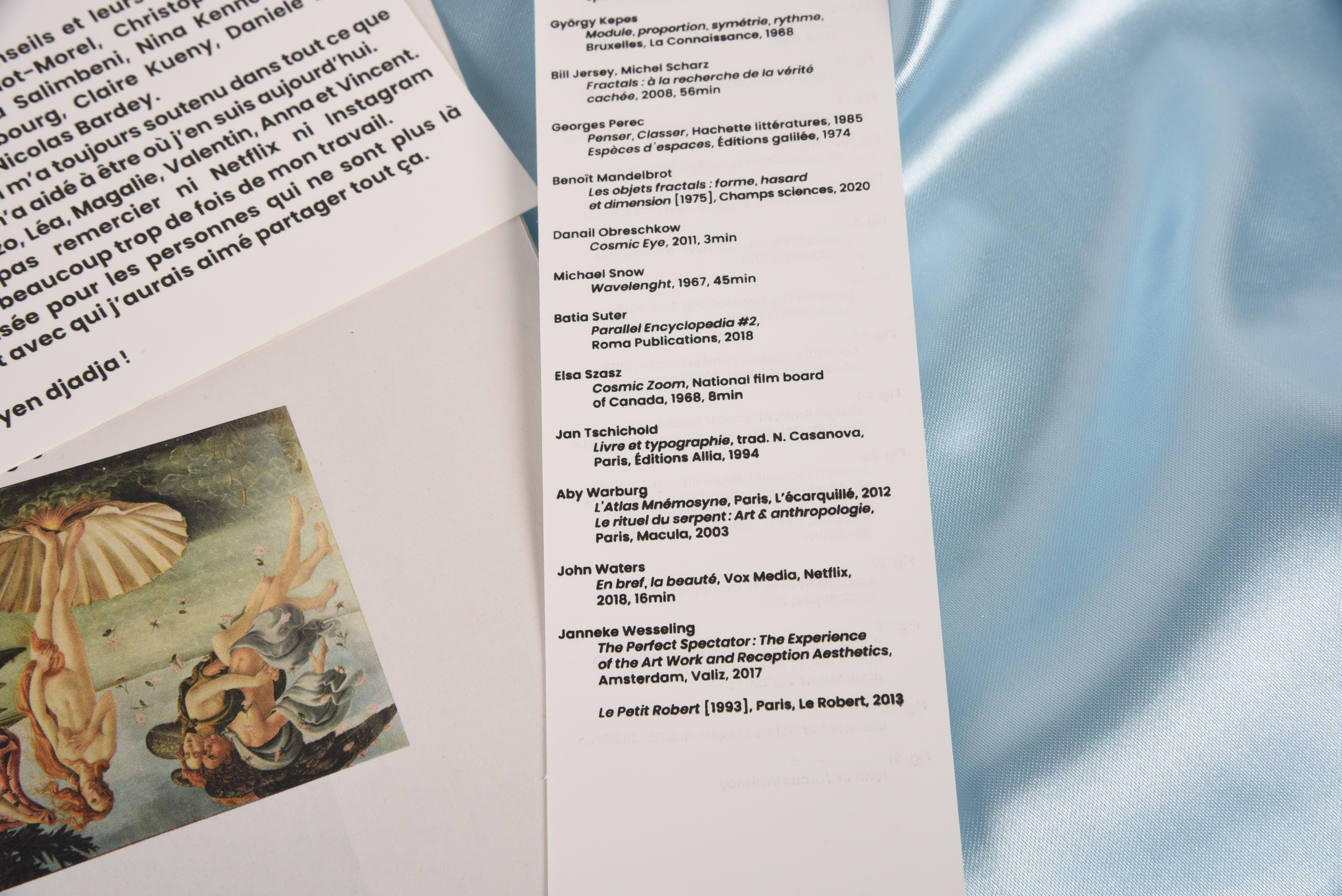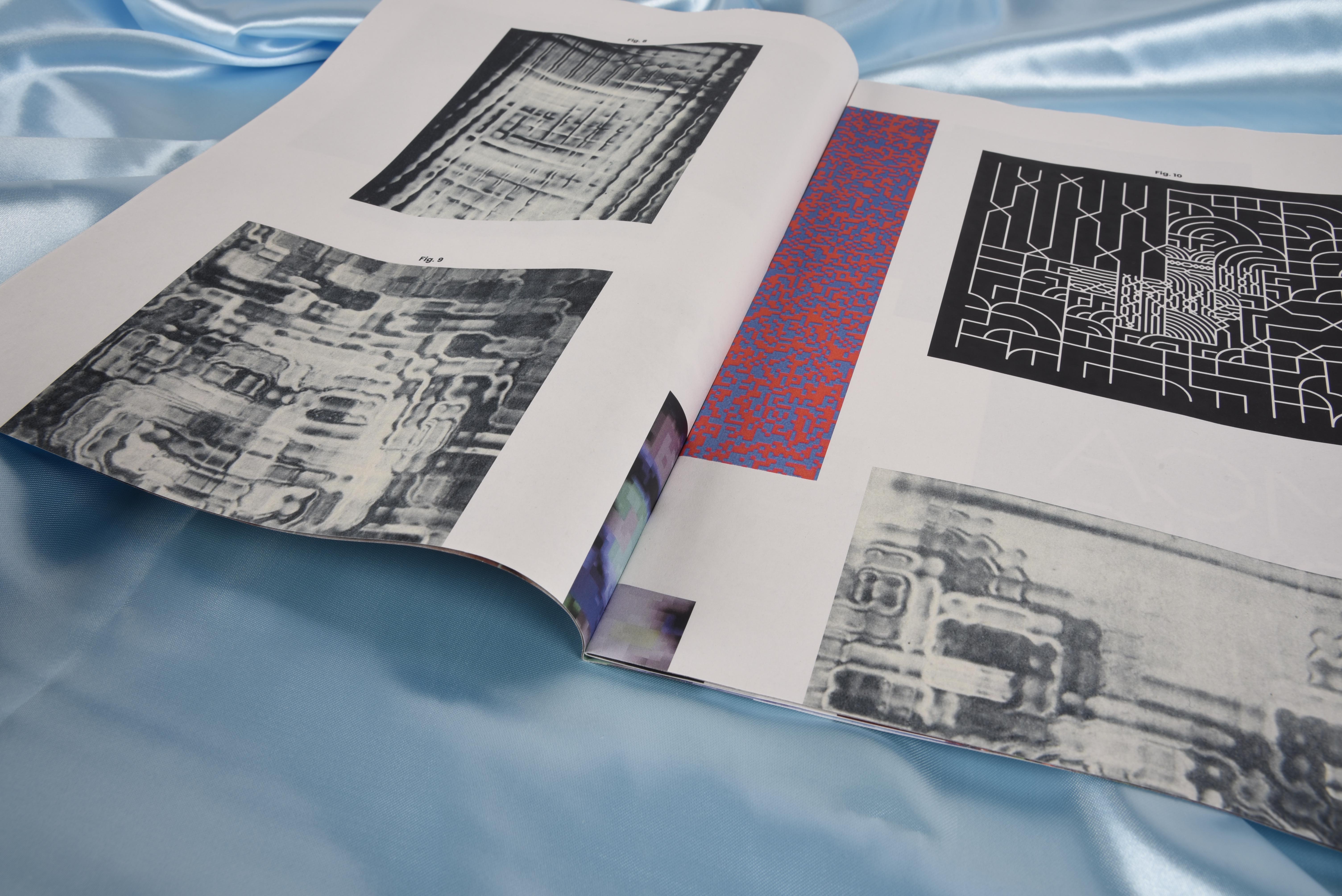 ☟Dans ma bulle, août 2021 : affiche sur le thème de l'eau.
In my bubble, August 2021 : poster on the subject of water.
☟Frontière, décembre 2020 : série de posters sur le thème des frontières.
Border, December 2020 : posters series on the topic of the borders.

☝︎Saison culturelle 2023 du Territoires vendômois, juillet 2023 : conception de l'identité visuelle du cycle d'expositions de la ville de Vendôme.
2023 cultural season of Territoires Vendôme, July 2023 : design of the visual identity of the exhibition cycle of the city of Vendôme.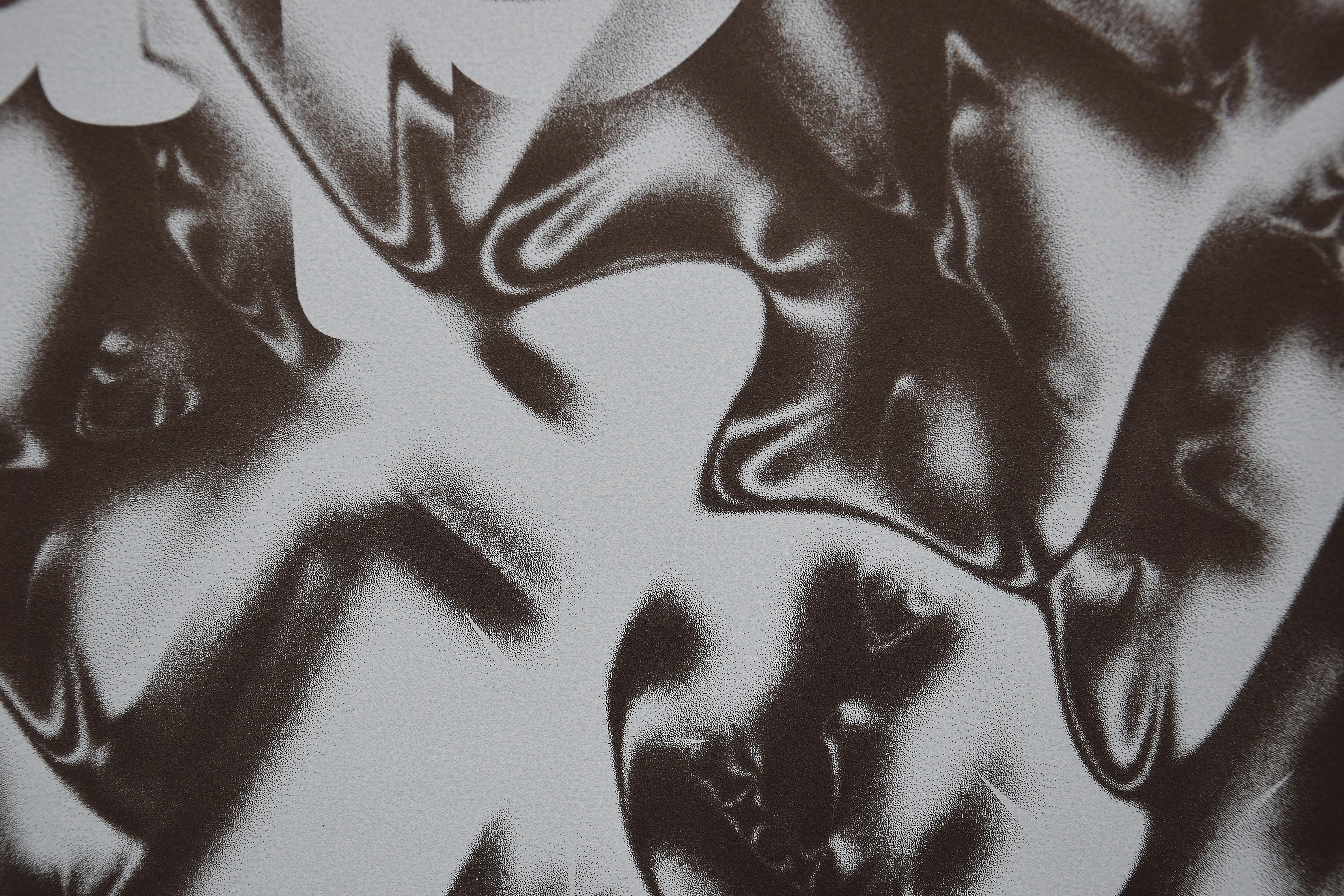 ☝︎Wake up, janvier 2022 : affiche sérigraphiée avec de l'encre noire argentée.
Wake up, January 2022 : silk-screen poster printed with silver black ink.
☝︎MDD, février 2020 : édition regroupant les quatre principales couleurs des packagings de produits d'un même rayon de six supermarchés français, ainsi que leurs informations (nom, prix, poids).
MDD, February 2020 : edition about the packagings colors of different products in different french supermarkets, and with the products informations.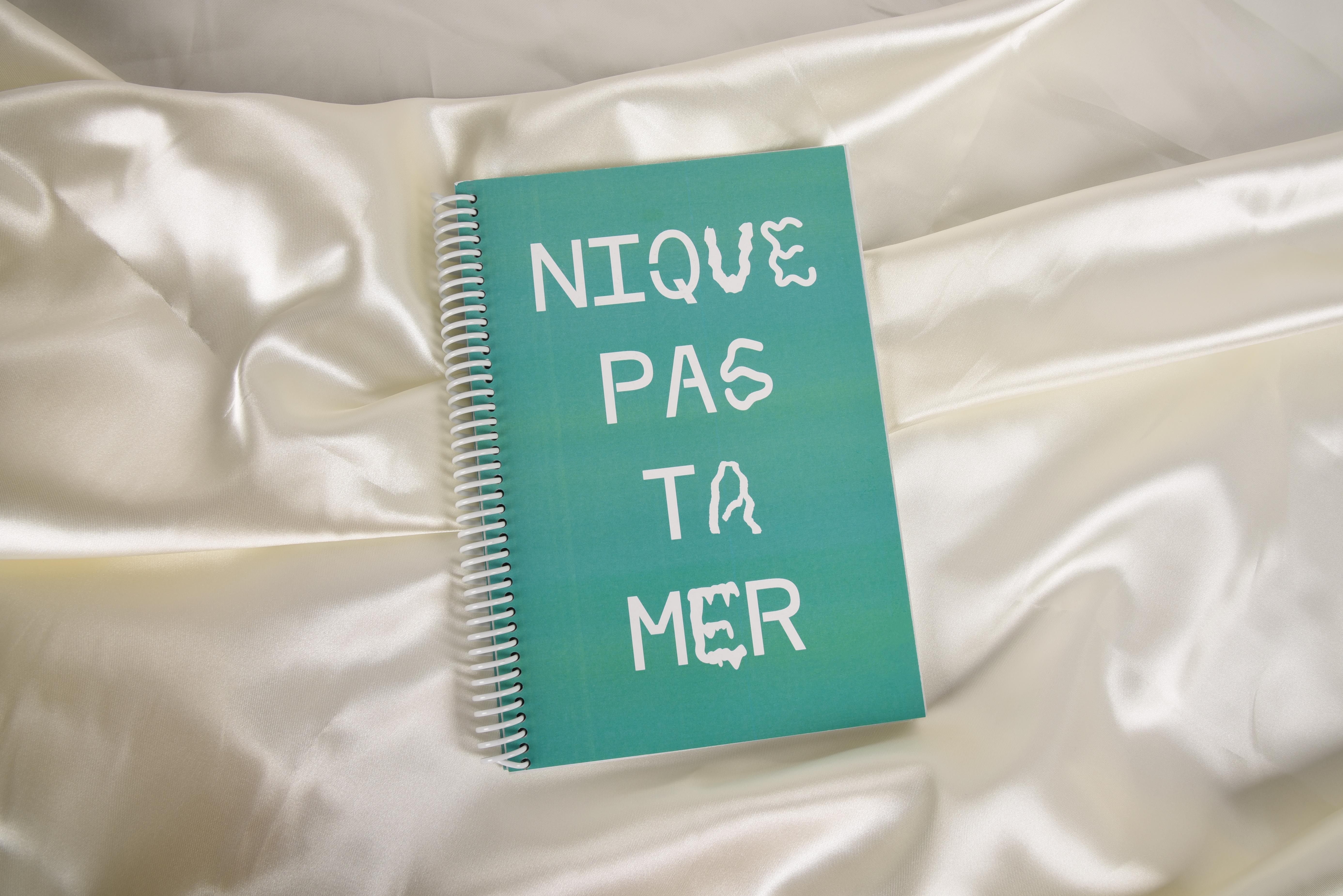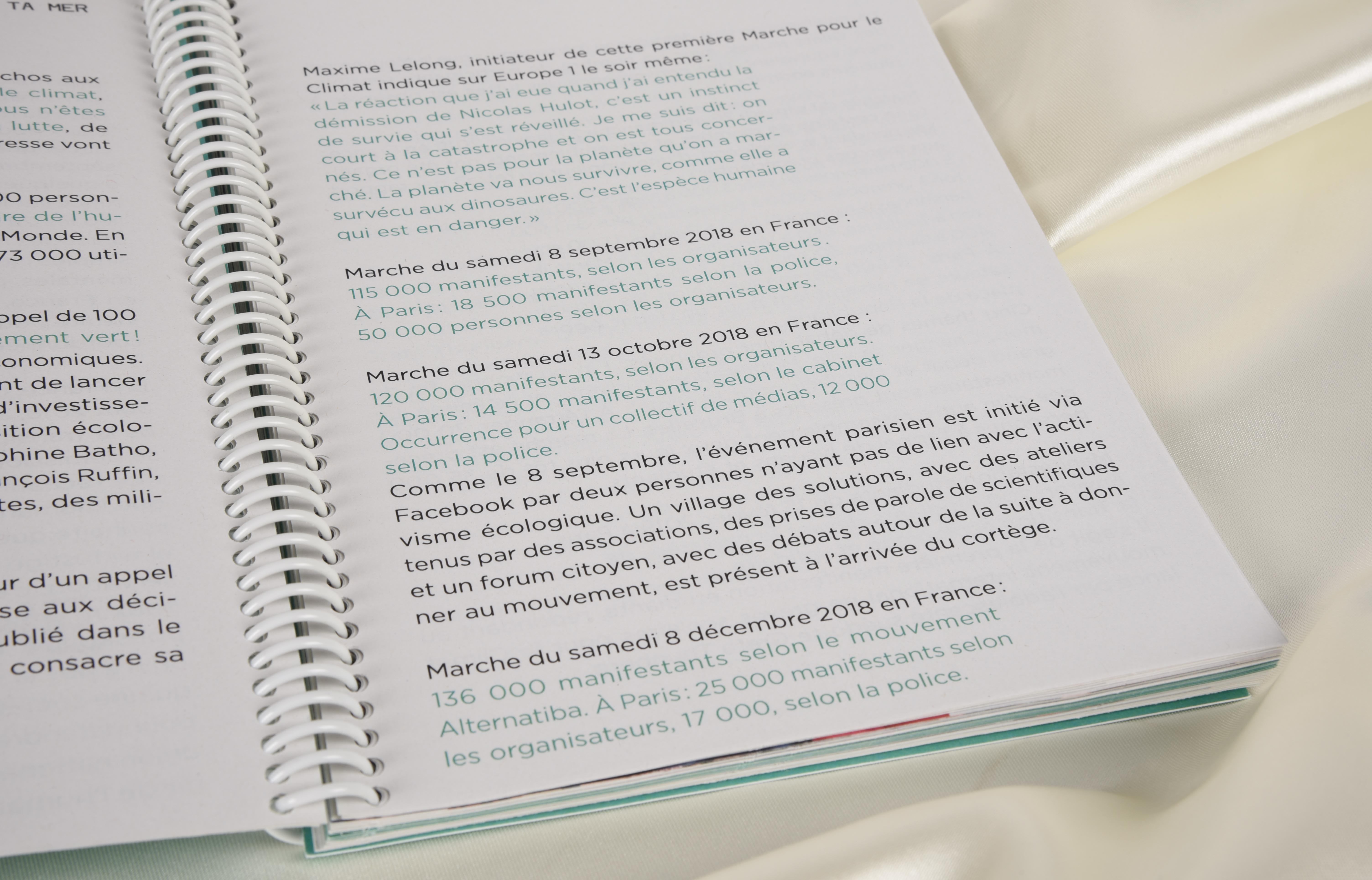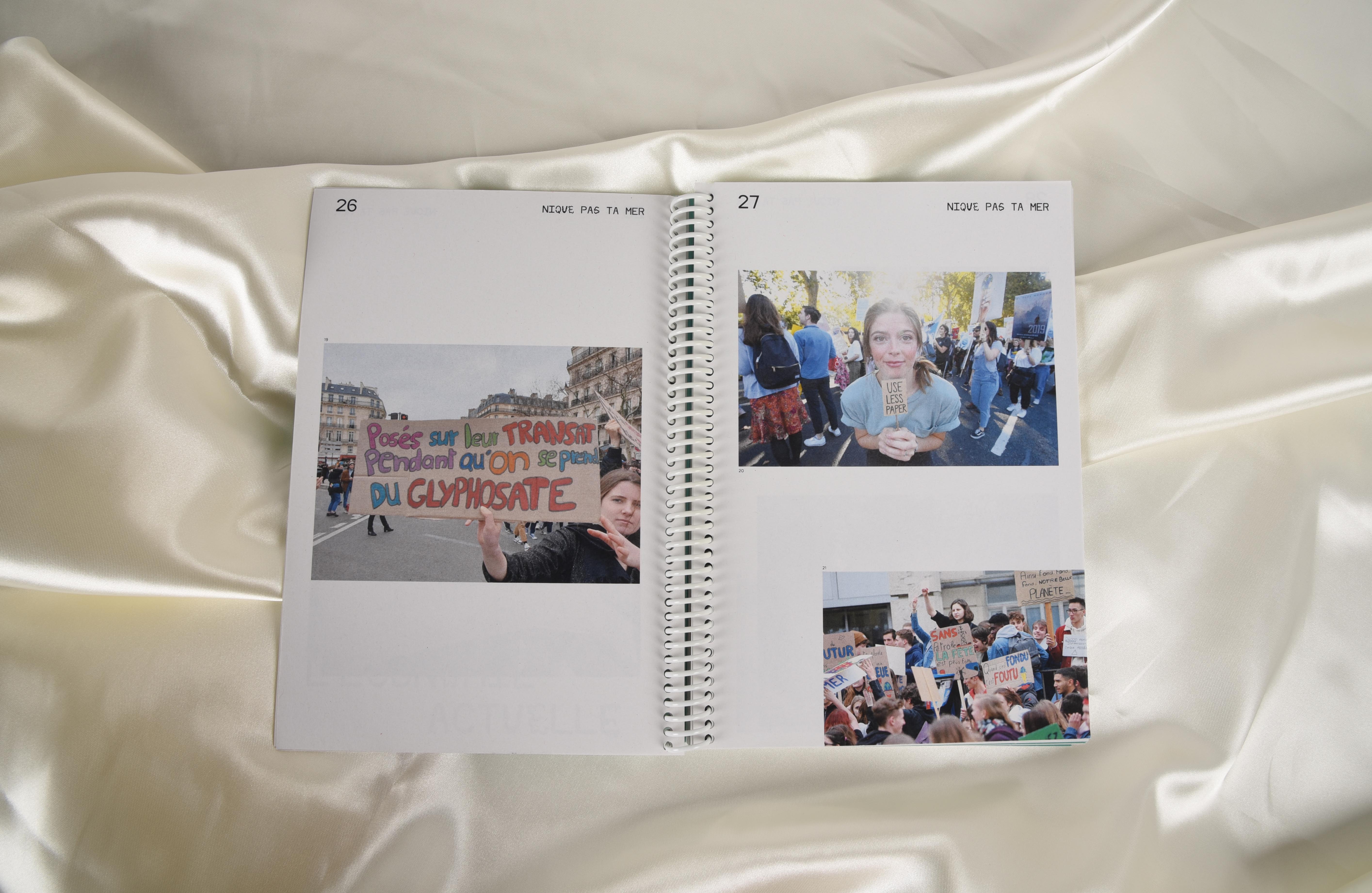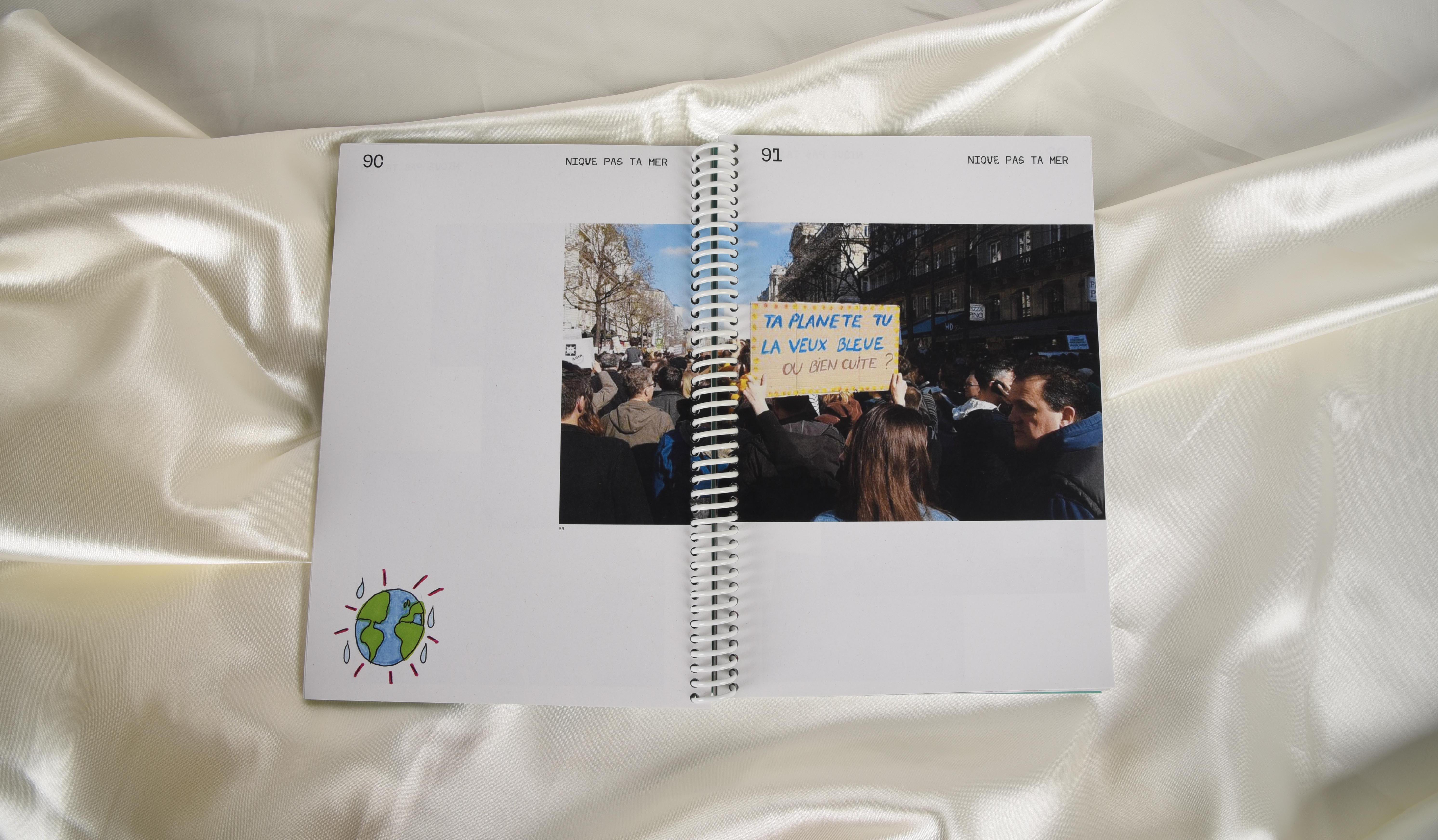 ☝︎Nique pas ta mer, juin 2020 : édition documentant les différentes Marches pour le climat qui ont eu lieu en France, à travers des photographies et des témoignages.
Nique pas ta mer, June 2020 : book documenting the different walks for the climate in France, with photos and testimonies.
☟Bonne continuation, juin 2023 : cette édition est un recueil des réponses que j'ai pu recevoir pendant ma quête d'un travail, aka le graal pour pouvoir vivre.
Le plus souvent à chaque candidature envoyée, j'ai reçu un message automatique. Plus j'en recevais plus je me suis rendue compte qu'ils se ressemblaient plus au moins. Les mêmes tournures de phrase pour te faire espérer une réponse rapidement alors que je les attends encore aujourd'hui.
Au 12 octobre 2022 j'avais envoyé 120 candidatures.
61 réponses en attentes.
58 refus.
Trop capée.
Pas assez d'expérience.
Profil qui ne correspond pas.
Voilà les retours que j'ai pu lire.
Je n'étais pas forcément prête à cette désillusion à la sortie de l'école. La chute a été plutôt brutale.
Bonne continuation.
Bonne continuation, June 2023 : this edition is a collection of the answers that I received during my search for a job, aka the holy grail.

Most often for each application sent, I received an automatic message. The more I received, the more I realized that they were more or less similar. The same turns of phrase to make you hope for a quick response while I am still waiting for them today.

At October 12, 2022, I had sent 120 applications.
61 pending replies.
58 refusals.
Too much graduated.
Not enough experience.
Profile that does not match.

Here is the feedback that I was able to read. I wasn't not really ready for this disillusionment after leaving school. The fall was rather brutal.

Best wishes.
☟Colloque "Fixer l'archipel", novembre 2022 : conception du programme du colloque "Fixer l'archipel", organisé par l'Isba au FRAC Franche-Comté, et de sa déclinaison pour des posts sur les réseaux sociaux.
"Fixer l'archipel" conference, november 2022 : "Fixer l'archipel" 's programme design, organised by Isba at FRAC Franche-Comté, and its posts for social media.
☟Zn=(Zn-1 )2+C, juin 2022 : création d'un outil artistique et pédagogique, utilisant les dix premiers chiffres de la suite de Fibonacci comme paramétres pour les grilles, les formats, les typographies, les mises en pages, les trames, les pourcentages de couleurs.
Zn=(Zn-1 )2+C, June 2022 : artistic and educational tool, using the first ten numbers of Fibonacci series as setting for the grids, the formats, the typefaces, the layouts, the rasters, the colors.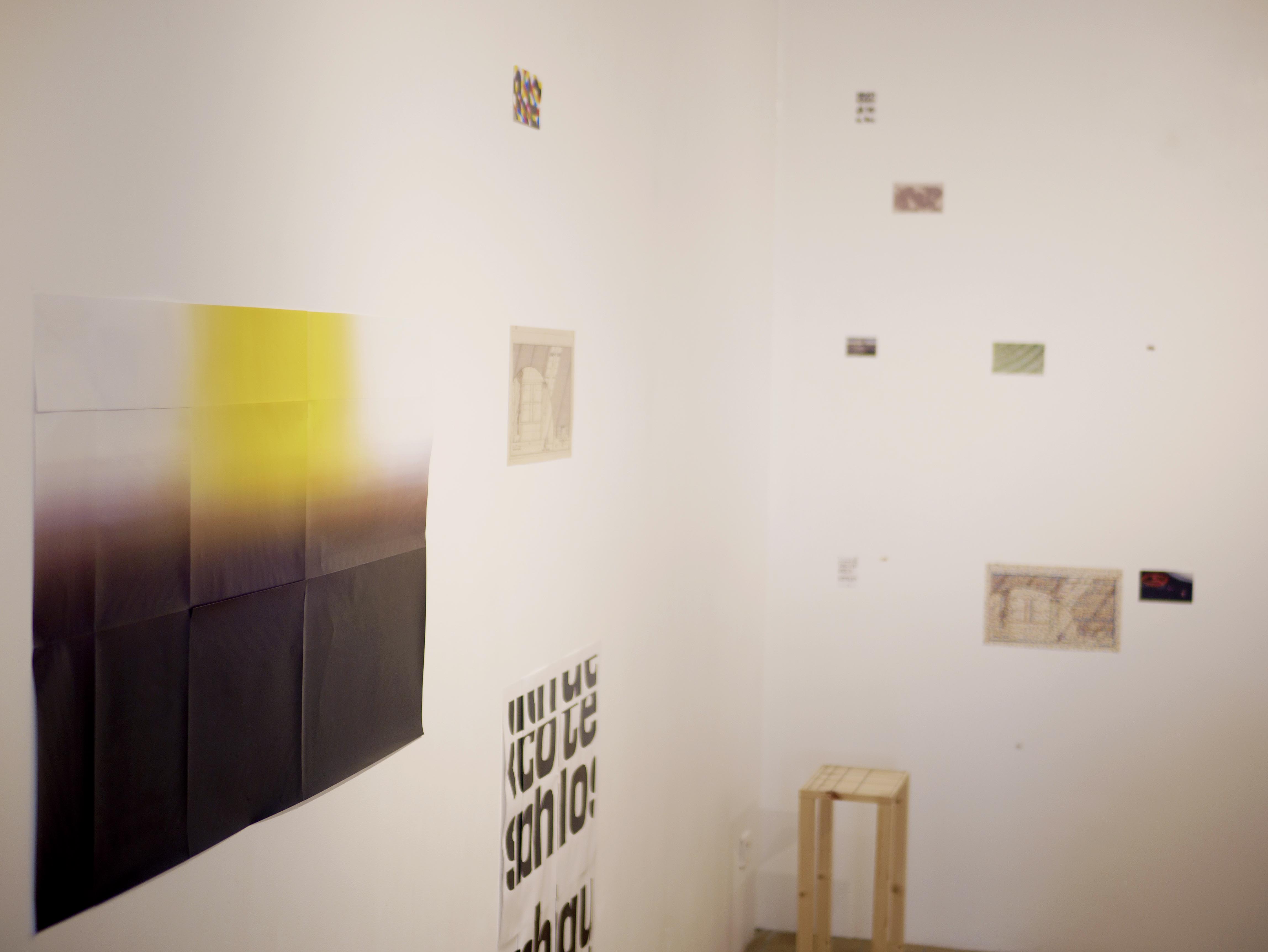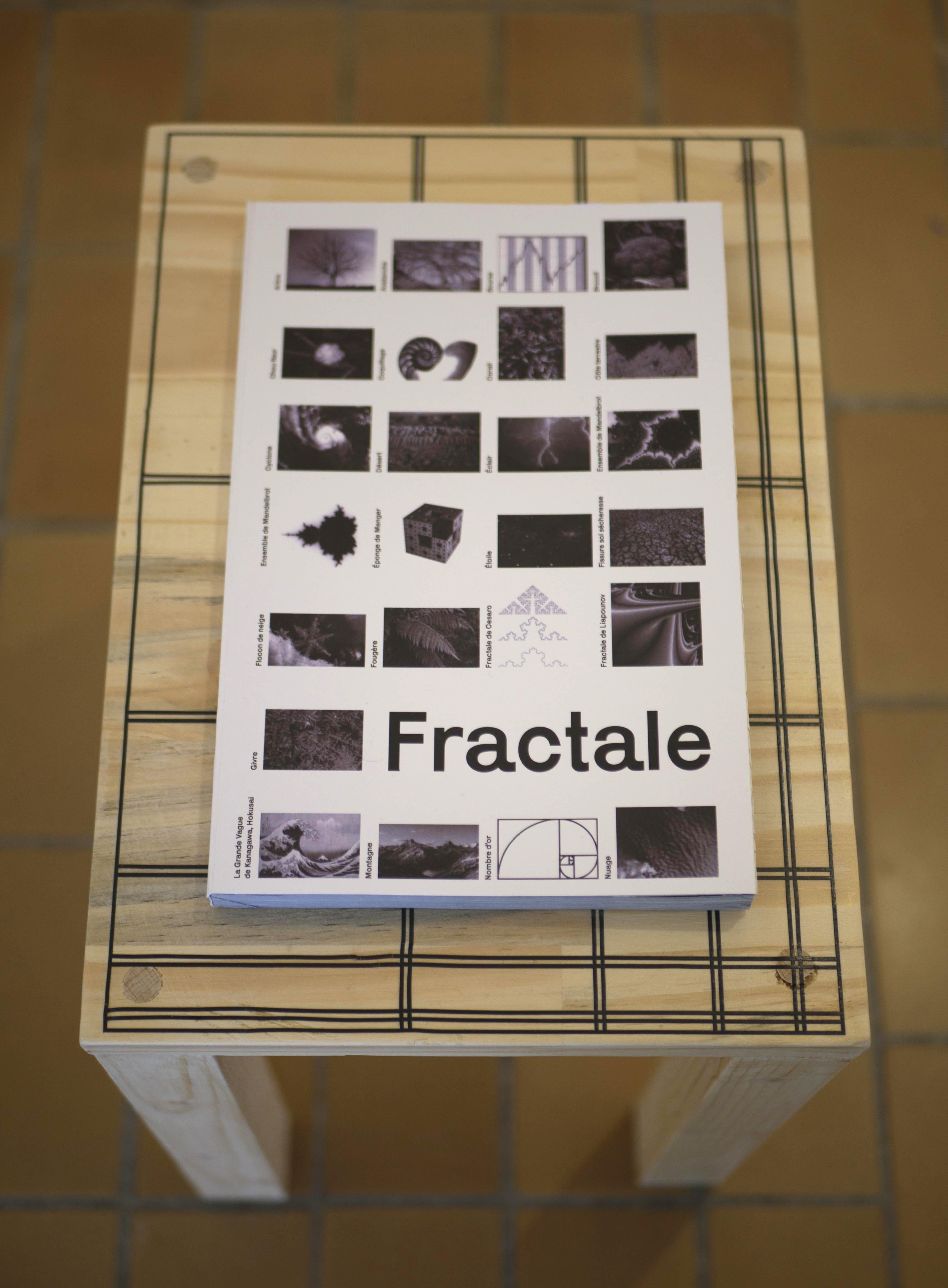 ☝︎Affiche prêt instruments, août 2023 : réalisation de l'affiche informant les habitant.es du Territoires vendômois de la mise en place de prêt d'instruments dans les médiathèques du réseau.
Instrument loan poster, August 2023 : production of the poster informing the inhabitants of Territoires vendômois of the establishment of instrument loans in the network's media libraries.
☝︎Julie Pensée, juillet 2022 : édition copiée, imprimée en risographie, de Baukunst Pensée de Adrien Verschuere pendant la Summer School Ravisius Textor avec Guy Meldem.
Julie Pensée, July 2022 : copied edition of Baukunst Pensée by Adrien Verschuer during the Summer School Ravisius Textor with Guy Meldem.
☝︎Accidentellement parfait, avril 2021 : résultat du workshop, mené par Olya Bazilevich à l'Isba, sur les accidents qui arrivent pendant la production plastique, et qui peuvent être réexploiter par la suite.
Accidentally perfect, April 2021 : workshop with Olya Bazilevitch about the accidents during the production, and whose can be reuse in projects.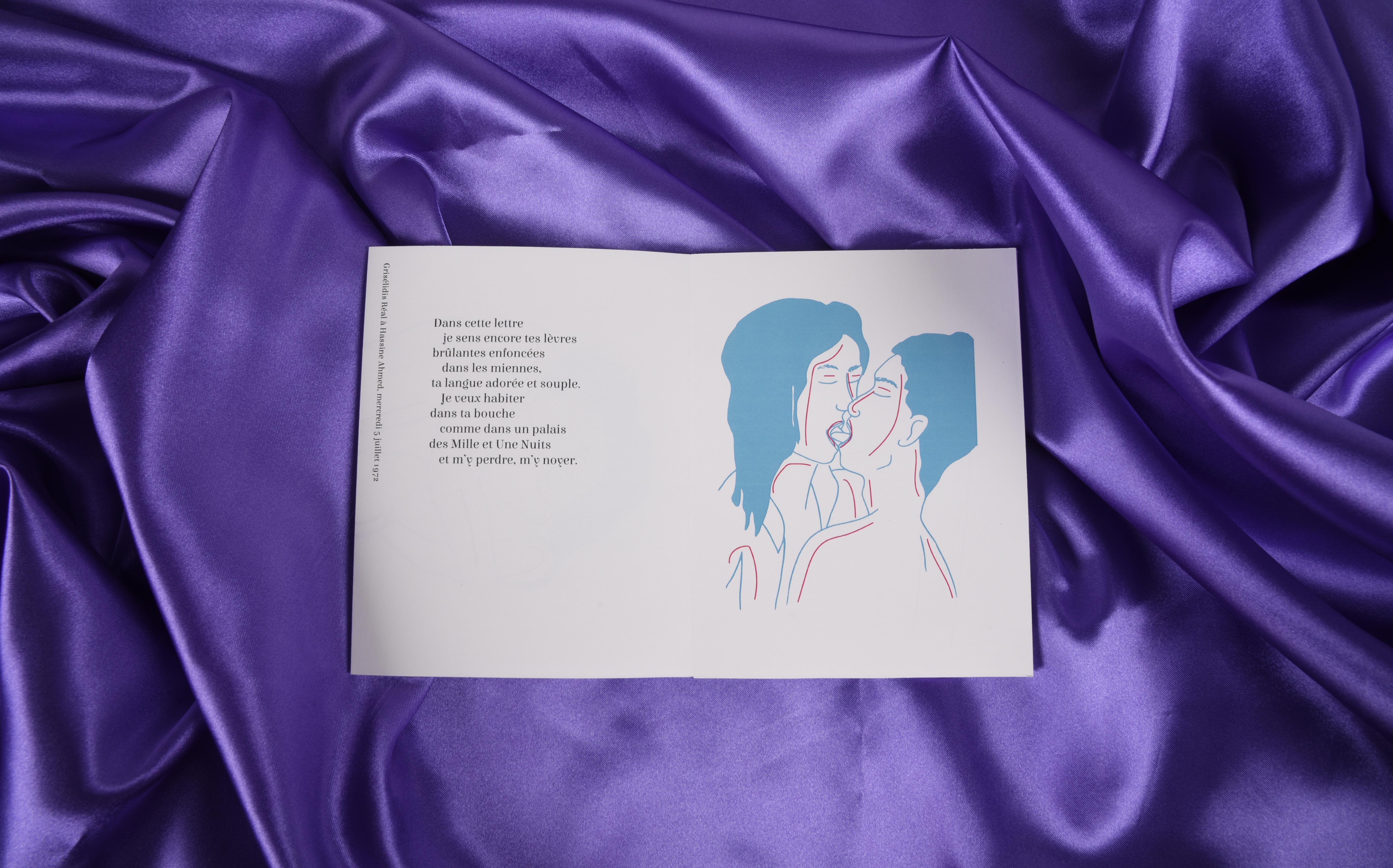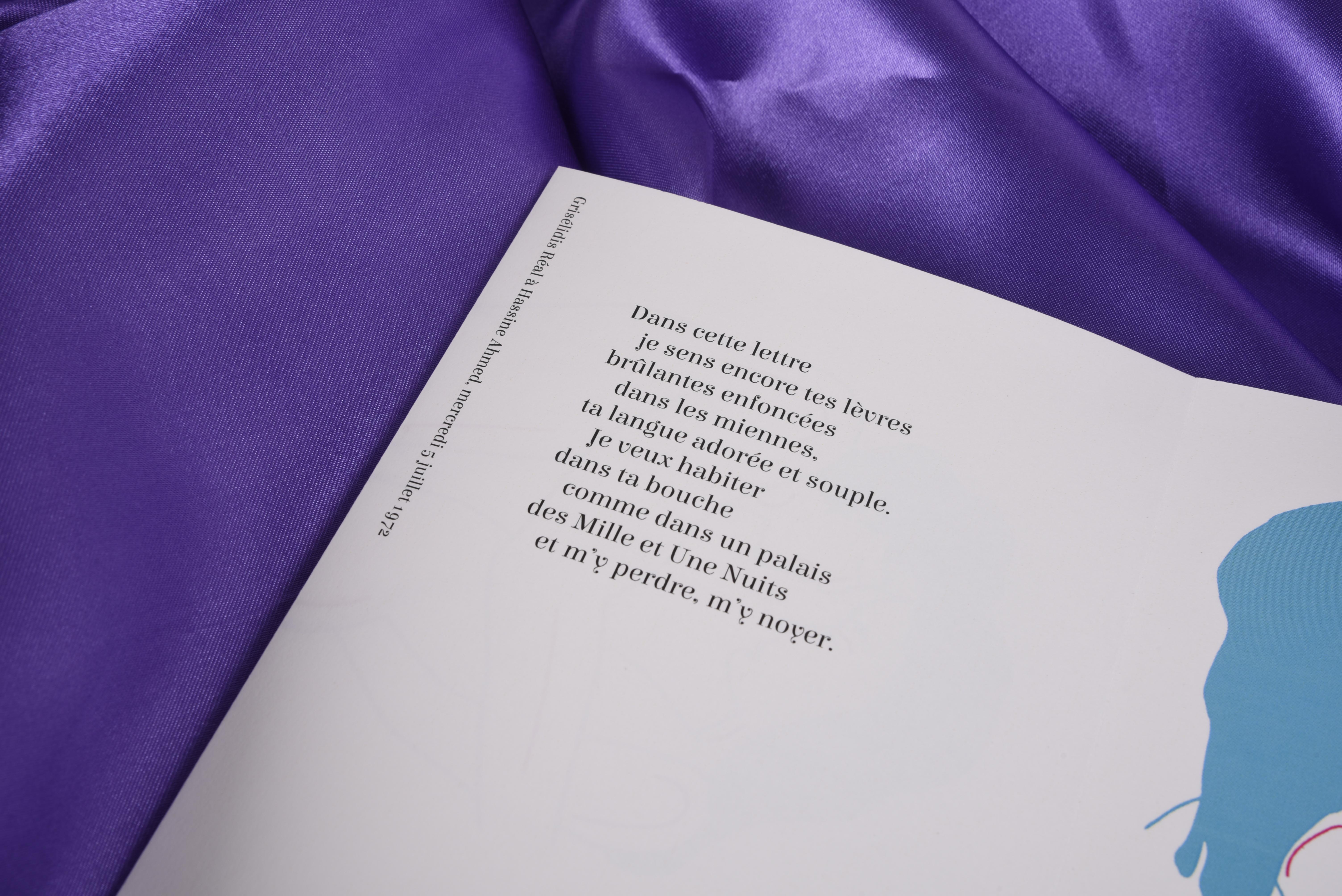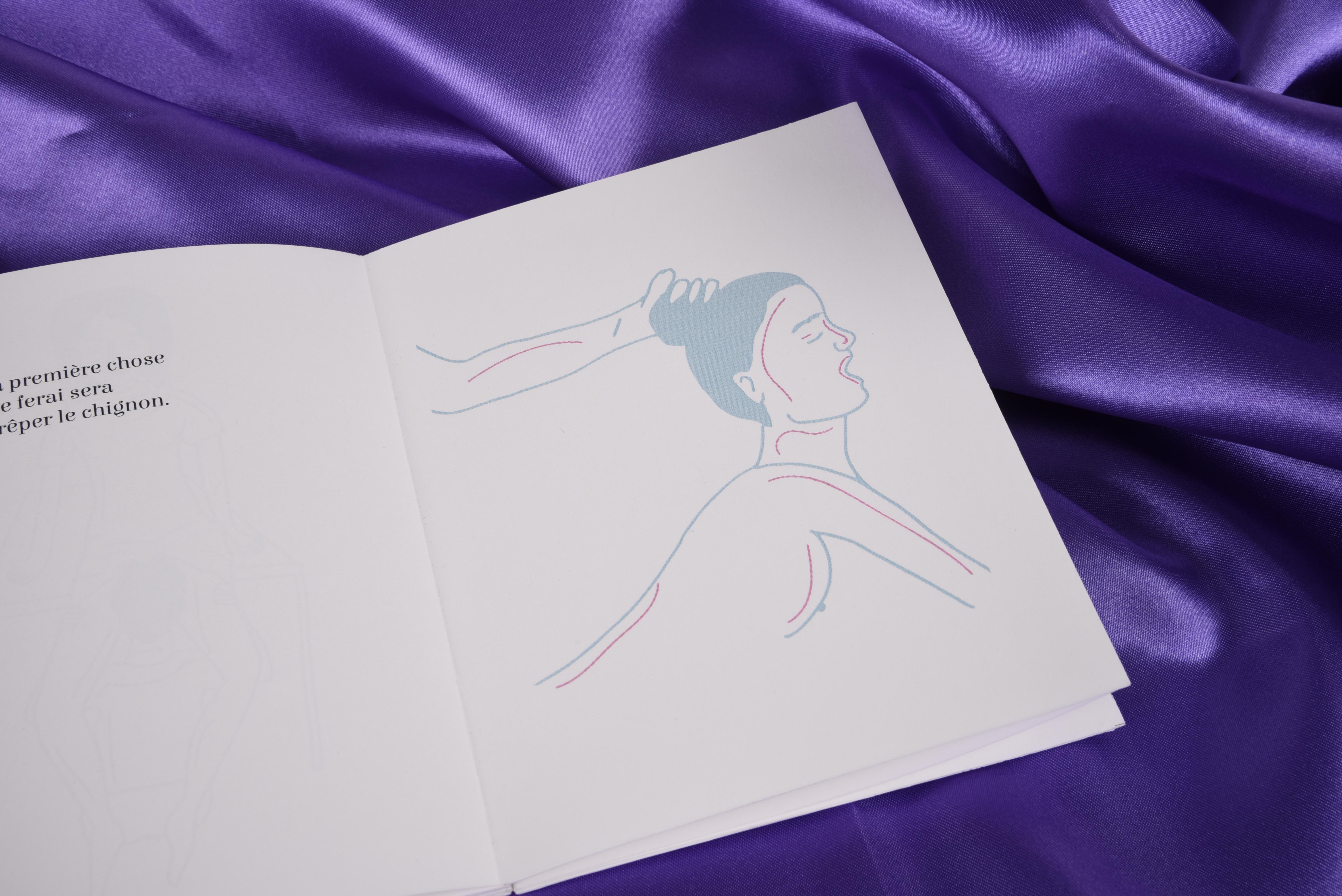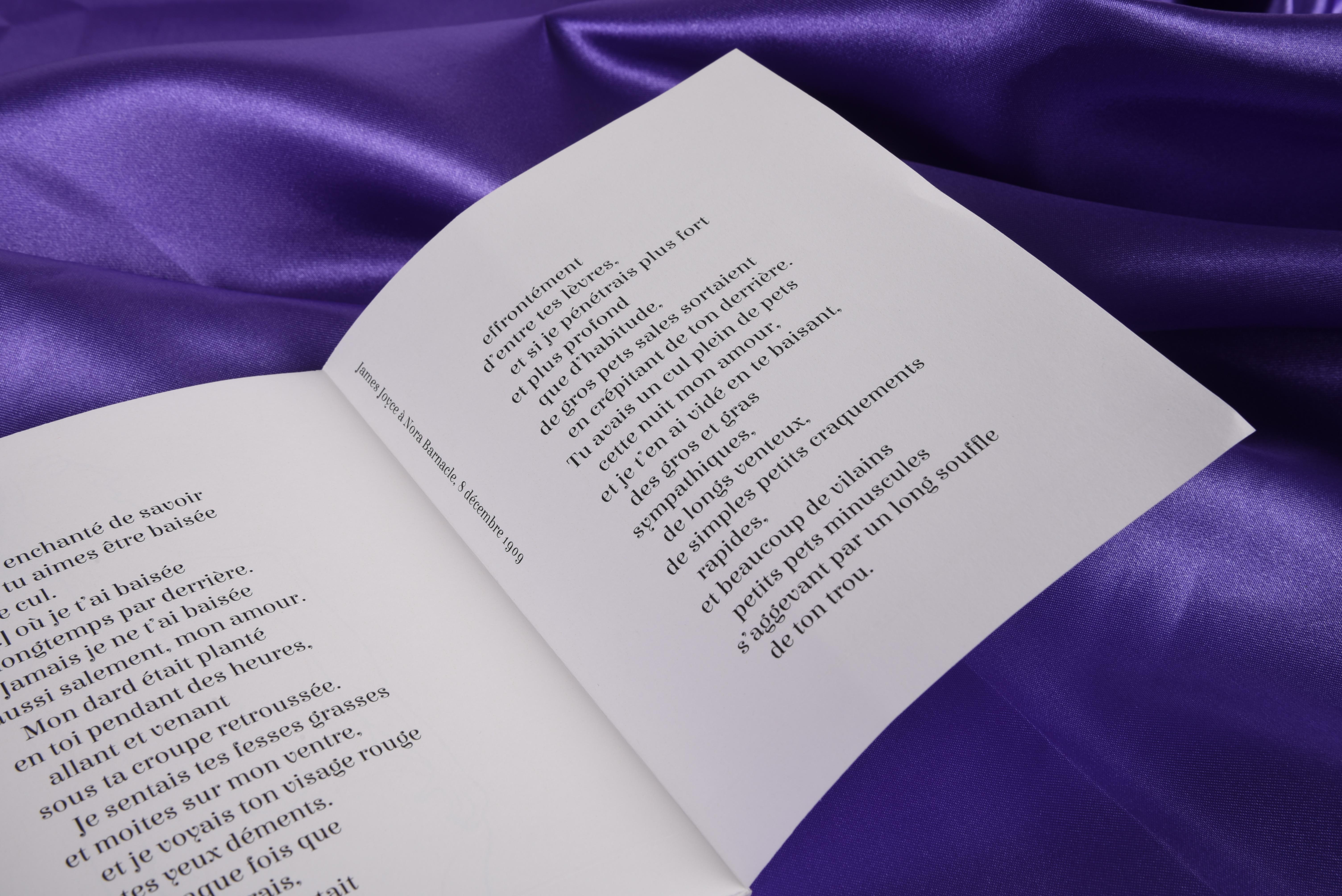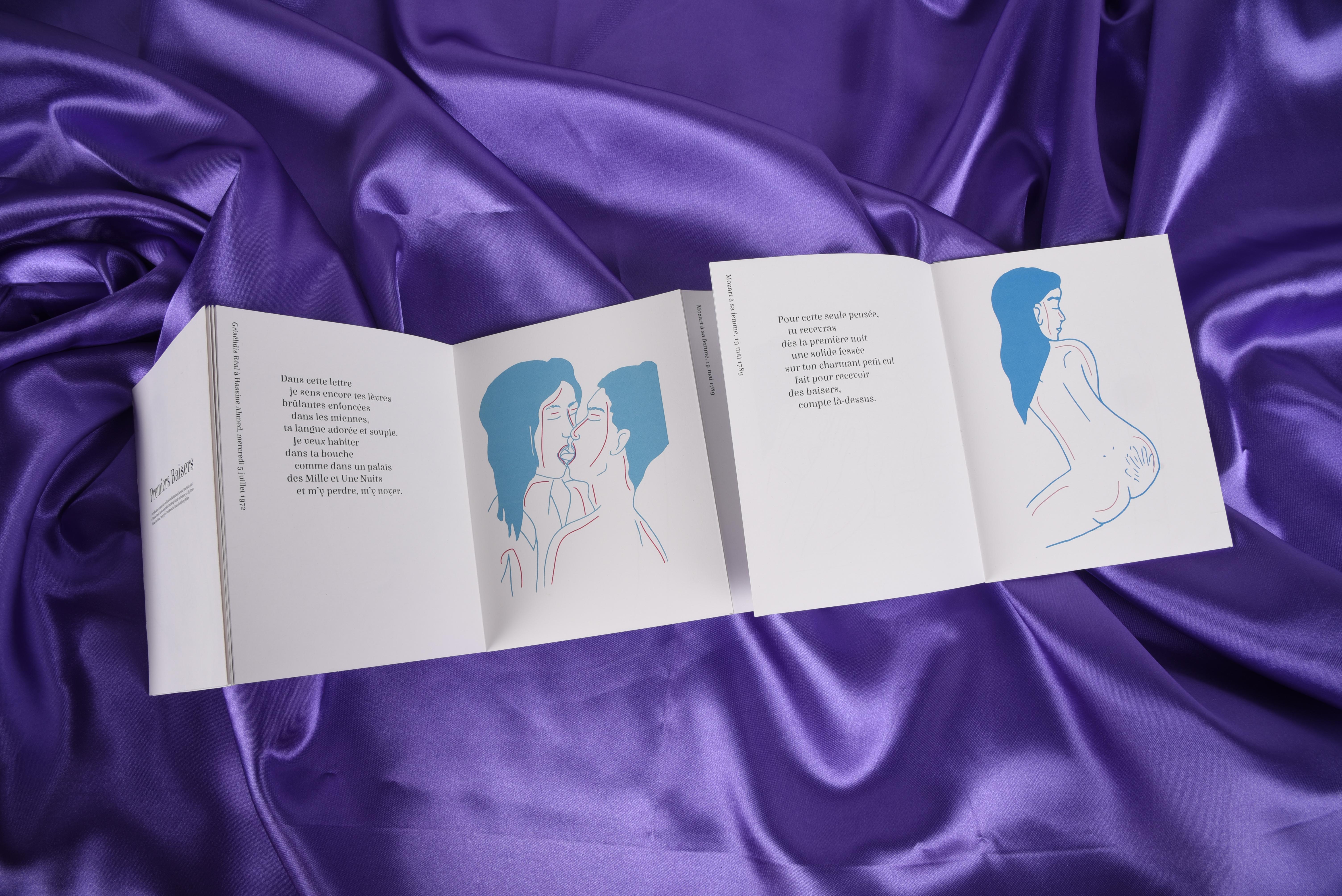 ☝︎Premiers baisers, janvier 2019 : édition sur le phénomène amoureux, regroupant des passages de correspondances entre différentes personnalités et leurs illustrations.
First kisses, January 2019 : edition about love, with extracts and illustrations of correspondence between differents celebrities.